My 2017 style predictions and how you can work them into your current wardrobe.
Blame it on the countless fashion magazines, online portals, new season look books and Instagram accounts that I am relentlessly trawling, but I have a knack for predicting new season trends and styling hacks.
I wait with baited breath as Pantone release their "colour of the year" and love seeing how the "wacky and weird" International designer collections transcend from unfathomable to fashionable. Chokers, mules, culottes, sneakers and 'Mum jeans' all started off as major fashion faux pas, yet managed to climb their way onto the best selling racks of mainstream fashion chains such as Country Road, Witchery and Sportsgirl alike.
This year will see similar trends rise through the ranks where lace stockings, statement belts and even sunglass safety chains will have Early Adopters reaching for their wallet and the rest of us… well, just a little bit curious!
I know I can't wait to trial these trends (currently popping the Lucy Folk pearl eyewear chain into my shopping cart as I write this...) and I hope this article also inspires you to be a little more daring this fashion season x
Stockings
Yep. Particularly lace ones. This trend will peak around A/W (for obvious reasons) and will add just the right amount of textured 'moodiness' to any ensemble. Still not convinced? Centenera has been rocking these for a few months now… 'nuff said…
How to wear:
Forget the boring pencil skirt and conservative stocking combo – this trend is all about the unexpected. Fishnets peaking through ripped denim or a busy lace pair worn with a sleek midi skirt and tee. No rips or ladders though! Think edgy not grungy.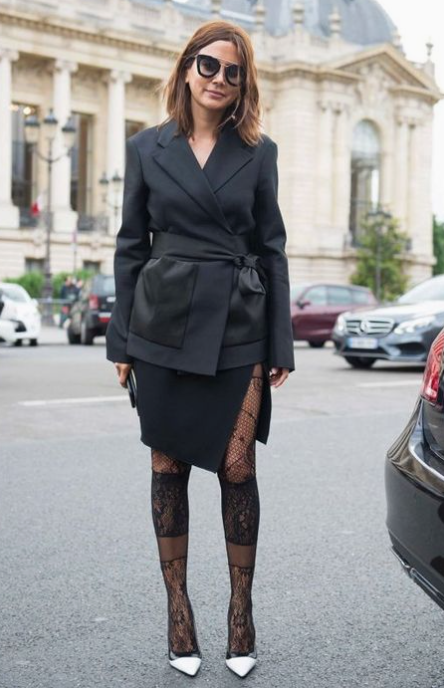 Statement Belts
You can't look at a Pinterest fashion page without bumping into a Gucci, Moschino or Hermes belt! It's not all about the label though, in fact, extra brownie points for rocking a vintage piece.
How to wear:
Wear them with anything and everything. Leopard with denim; patent leather buckled around an LBD; or cinch a voluminous coat with a multi-strand style.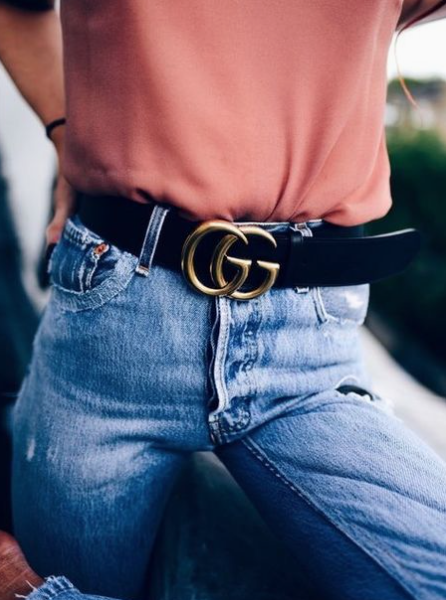 White Gold
Pack away your yellow gold and start investing in bright, white gold or silver. 2017 will also see us move away from stacks and shopping for singular bold, hardware-inspired cuffs and earrings instead.
How to wear:
Looks great with a tan and bright white or neon orange polish.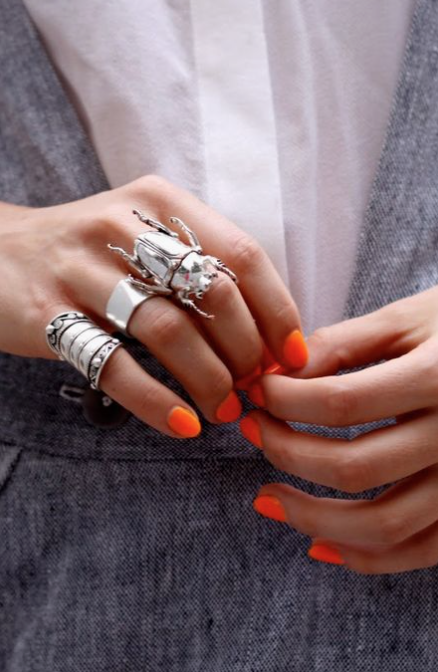 Eyewear Chains
My absolute favourite trend for the year! These babies literally are so "uncool", that they ultimately end up being RIDICULOUSLY cool. I mean, the fact that I can buy accessories for my accessories… sign me up!
How to wear:
Pair with a retro/ vintage inspired pair of specs such as aviators, cat-eye or round frames.
Green
Officially named "colour of the year" by Pantone and will soon saturate your wardrobe, home and Pinterest boards. I called the pale pink trend last year and I'm calling this one: go green or go home!
How to wear:
Opt for a "dirty" shade and work with velvet, suede and brocade for extra oomph.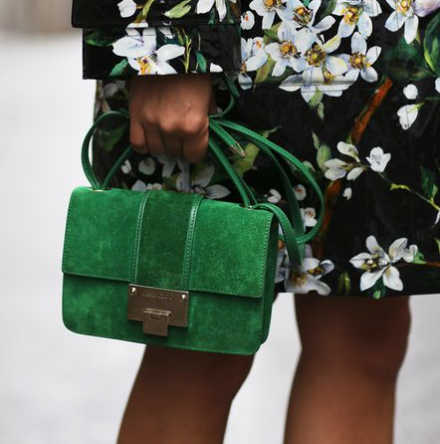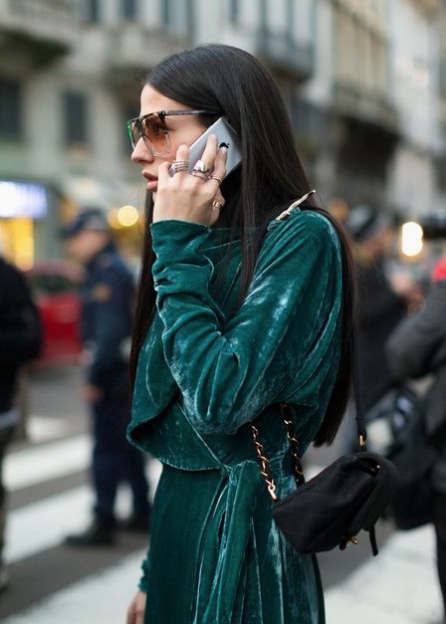 T-Shirts
I've already invested into this trend with my recent Gucci tee purchase and I couldn't be more excited that this wardrobe staple is FINALLY having its' moment. Chanel, Givenchy and Balmain have also released similar 'logo' styles however Country Road, Saba and Frances Hendrie deliver the best in quality, classic basics if that's more your thing.
How to Wear:
Slightly distressed or dishevelled… and for the price tag of the designer ones – you'll want to wear it with anything and everything!
Slides
I'm obsessed (see last blog post!). This isn't exactly a new trend but I predict it is going to be bigger and better than ever in 2017. This year's version up's the ante however with heavy embellishments, bright colours and metallic finishes.
How to wear:
Style with anything from denim shorts to a floor-length gown – the whole point of the slide is to convey that "effortlessly cool" factor.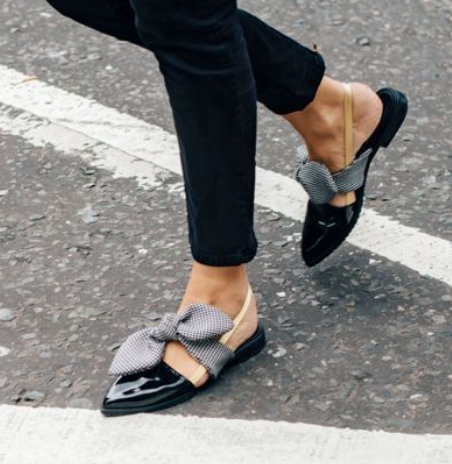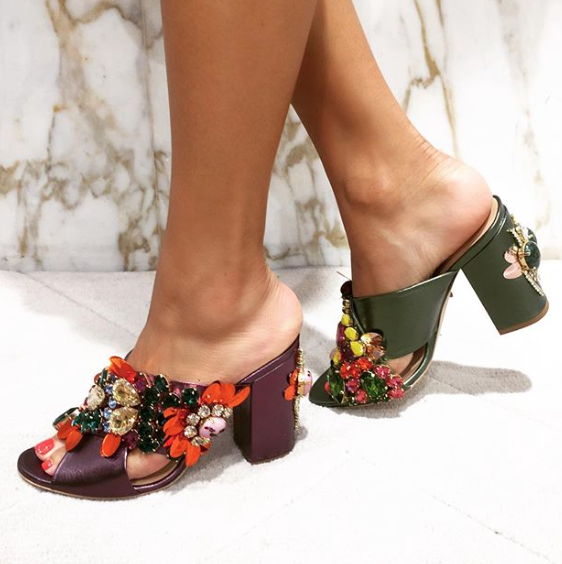 "Old Man" Coats
I'm looking at you Balenciaga! Houndstooth – check. Oversized – check. Slightly dowdy – check. Last year Balenciaga championed the cult silk-lapelled, double-breasted, gold button blazer as seen on, um, EVERY fashion blogger and this year, you'll see them wearing this bad boy.
How to wear:
With skinny jeans and a heel. The key is to pair back with 'feminine' accents to balance the overall look. Note the exaggerated waist and always roll sleeves to further define your figure.