A fast-tracked couture course on all things Dior, Elie Saab and sequinned oh my!
It's every little (and big!) girls' dream: attending the Spring 2017 Couture Fashion show and deciding between the floor-sweeping pleats from Valentino or tousled tuft's of tulle from Viktor & Rolf (side note, if you can afford to shop straight from the couture runway, you probably don't have to "choose" at all…).
Now while I can't exactly attend the shows let alone put an order in, I do make it my business every year to delight in the decadent runway images that pour in and decode the latest haute couture trends and spot any Oscar-worthy red carpet winners.
As a somewhat house-bound Mum this particular season, I have taken the liberty of collating my sartorial standouts and have packaged these into a "Paris Couture Short Course" for your easy viewing.
I hope you enjoy viewing as much as I enjoyed researching – happy haute couture!
All images from Vogue.com
Ulyana Sergeenko
The definition of decadence and drama! Rouge velvet gowns, bejewelled corsets and Cinderella-worthy "glass" slippers – this show was a feast for the fashion senses.
Valentino
Designer Pierpaolo Piccioli took inspiration from Greek myths and legends, culminating in a couture collection filled with ethereal lace, simple silhouettes, pleats on pleats and a seriously good shade of red.
Viktor & Rolf
"All the fragmented pieces can be put back together again." This was the sentiment behind Viktor & Rolf's latest collection, which saw the duo take apart archived party dresses and rework them into current couture garments. Borrowing from collections as early as the 40's, the runway was an explosion of colourful tulle, beaded patchwork and asymmetrical silhouettes.
Elie Saab
SO Oscar-worthy! Watch this space for some glittering celebs rocking these creations on the red carpet. The Elie Saab show was a heavenly display of femininity where delicately beaded bodices, sheer lace sleeves and powder blue satin fused together to create the most flattering black-tie collection known to woman.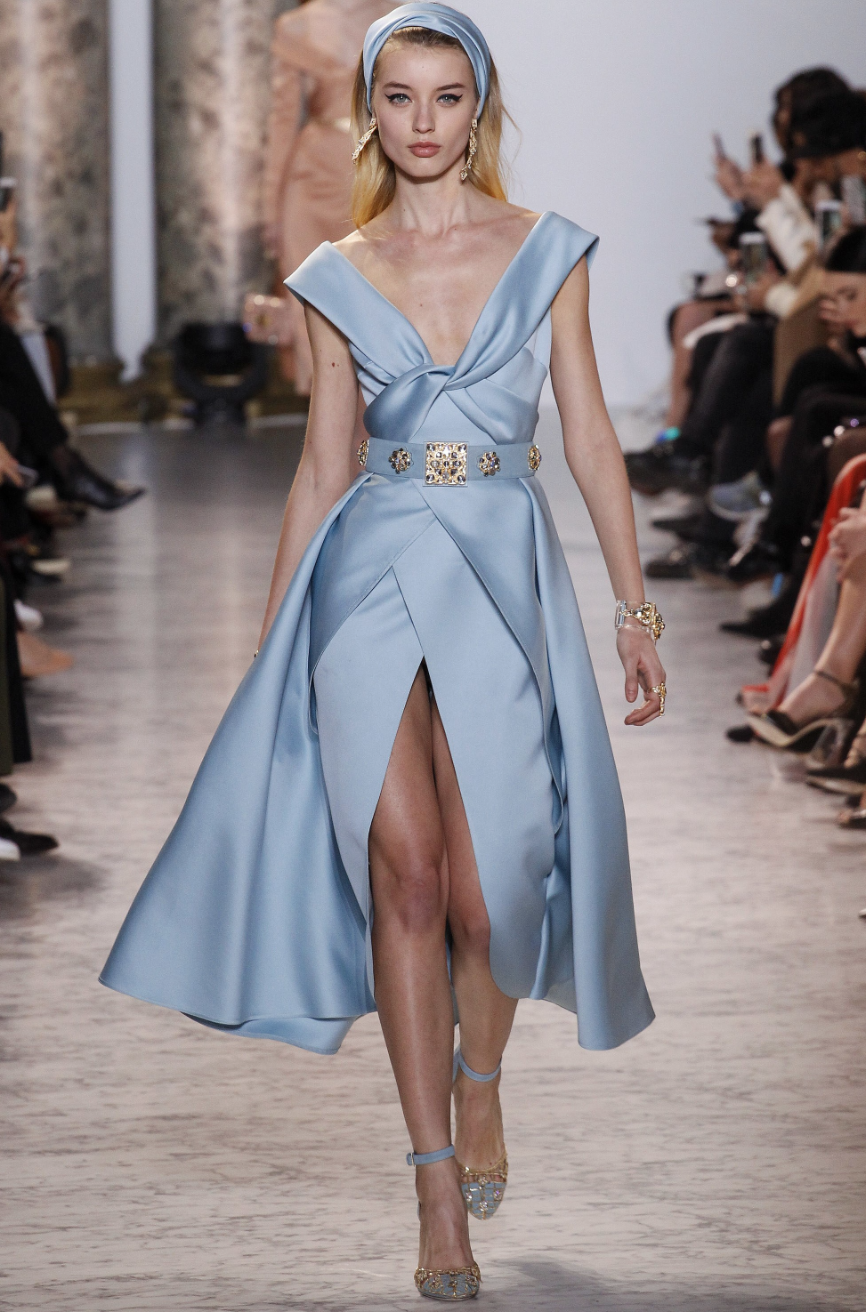 Chanel
Ain't nothing like a Chanel show to set a world-wide trend, and if this show is anything to go by, get set to rock sequins and pastel pink feathers! Stripping away the over-the-top visual displays, quirky themes and comical accessories, Chanel was all about cotton-candy couture this year with a mix of fluffy cotillion-appropriate gowns and a varied array of Chanel tweed suits in shades of pistachio, butter yellow and mint.
Jean Paul Gaultier
Two words: eighties and cool. Think velvet suiting, pop colours and a headscarf worn with EVERYTHING. JPG offered a kaleidoscope collection that favours the bold.