Restocking the wardrobe one (stretchy) Sass & Bide dress at a time!
If you're a regular visitor to my blog, you already know I tend to go a little crazy during the Summer sales. My job requires me to be in shops A LOT, so I consider myself quite restrained when it comes to spending money on fashion… but when it comes to January (birthday month, so naturally I'm feeling extra festive!) I have my credit card and "Lust List" at the ready!
First things first, let me break down this "Lust List" strategy. Call me crazy (many have) but I have a running list of items I would like to purchase stored in my iPhone notes. If I see something in the shops that I like, I write it down in my phone along with all details (name, size I take, price etc.) and continue to do this until the New Year. Often enough, after a few weeks of list making, I find I'm already over a certain item so it gets deleted from my list. Anything that makes it to January is something you can guarantee I have thought long and hard about and therefore warrants a place in my wardrobe. This "Lust List" keeps me on track during Sale Season (as tempting as it might be) and often ensures I purchase items at a discounted price – SCORE!
Not all items are purchased on sale (as noted below), but after a long, hard, and gruelling few months of deliberation, any guilt about paying full price is well and truly gone.
I thought I would showcase my New Year loot to you all and provide links to anything that is still available – if you can resist the Aquazurra shoes at that price you are my HERO! Bear in mind 2018's shopping spree was made with a bump in mind so it is accessory focused and waist-friendly… but I figure this is never a bad thing when it comes the post-Christmas/ New Year binge!
Happy Shopping! X
In order of purchase:
Le Specs x Adam Selman Sunglasses/ Sheike Handbag/ Bianca Mavrick earrings
SO obsessed with these cat eye sunglasses. I managed to score them for $20 less (not much but, hey, I'll take it) from a friend who decided they weren't for her. The Sheike bag was a gift from my darling interns and the Bianca Mavrick earrings are possibly my greatest uncovering this year. DEVINE!
Kathleen Kedwell Earrings + Cuff
I'm all about the stacked wrist this year, and while I have a few more additions to come, these Kathleen Kedwell cuffs are the perfect starting point.
TDE Phone Case
She's yet to formally make her debut but with open sides and room for a growing bump, I've got time up my (very chic) sleeves. Oh, did I mention I picked her up at 60% off? It ALWAYS pays to sign up to a designer's database to make full use of those reductions come the new year!
Dissh Headscarves
Not a day goes by that these gorgeous scarves aren't tied around my hair or handbag. A great way to add a pop of colour or print. If you sign up to the Dissh database you'll score an immediate discount on these!
Chanel Bag
I was very specific with what I wanted and therefore had to go on a Waiting List. I was set on the Caviar leather (more durable), quilted detail and gold hardware.
Perfect for the bump and so easy to wear day (with flats) or night (with heels and a red lip). I fell in love with this dress the minute it dropped online.
Aquazurra Heels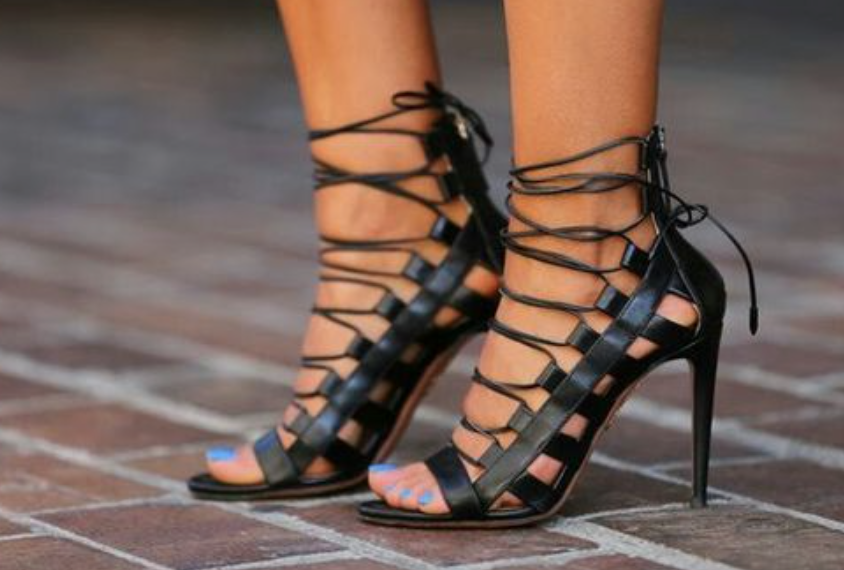 The most comfortable heels I own... and I paid less than $300 for them!!! Couldn't find the black for you but the nude version is still available.
Dissh Sunglasses/ Scotch & Soda tee
This bump has me adding to my "oversize tee" collection at a rapid speed and this Scotch & Soda option was too cute to pass down! As for the Dissh sunglasses... cat eye. Tick. Fit me no matter how much bigger I get? Tick.